View/Save your collection
Save your Collection
When you are done, or if you need to go somewhere in the middle of your work, just click on the Save Collection Button (Figure 1), select directory you want to save and E2 will save all of your collection data with Playlist so you can come back at a later time and continue to work on it (use Open Playlist in Playlist Menu)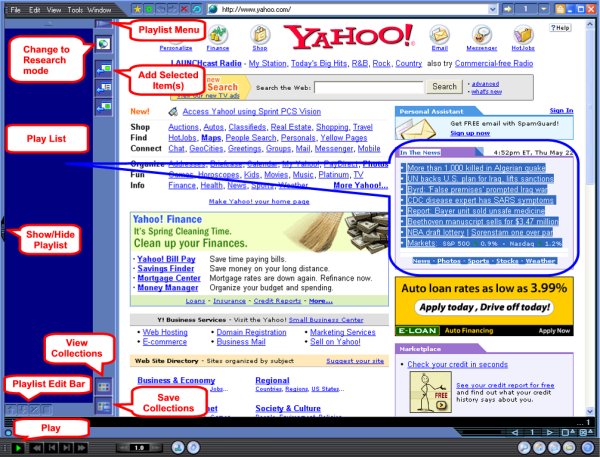 Figure 1
View your Collection
At any time, you can view what you have collected so far by double click on the item you like to review in the Playlist, or click on the View Collections button (Figure 1) to view all. Below is a sample output.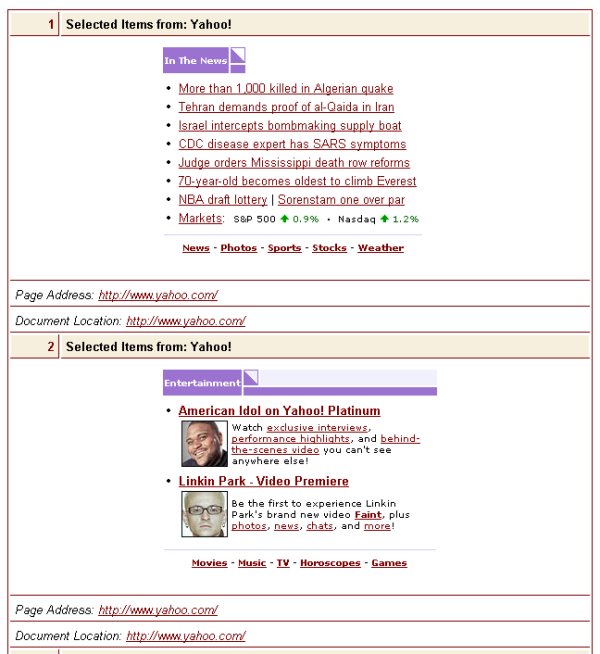 Figure 2
Remember all links you see in your collection should work as it supposed to be in the main page

You can change the look of your collection output by clicking on the View Collections button (Figure 3) with the RIGHT mouse button and check or uncheck options in the popup menu, and then click View Collections button again (this time with the LEFT mouse button) to see the output changes.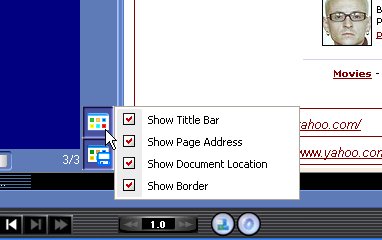 Figure 3
Feel tired? You can sit back now, and click on the Play button (Figure 1) in Media Control Bar to enjoy your collection in a slide show format ...
Note. What we have shown you so far - It's just a way to do it. In E2 many steps above can be accomplished by more than one way. You can easily find them by yourself.
Document No. 010002